In the above article, we discussed the tentmaking term, now let's look at the many terms for BAM.
A recent survey by BraveWave showed which terms are being used the most. Which one do you think best describes what BAM is? Are some of them confusing? Would it be helpful if there were fewer terms being used to describe the same thing?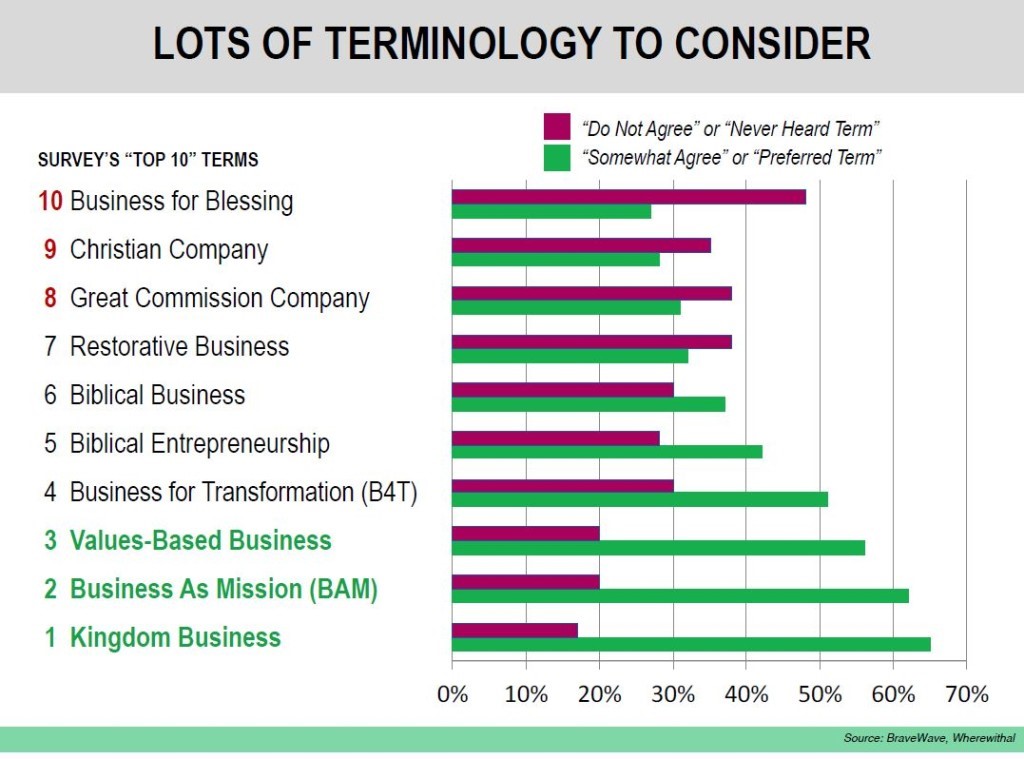 We at Global Opportunities call it Business as Mission (BAM) which is nicely defined by Mats Tunehag in four points.
serve people
align with God's purposes
be good stewards of the planet
make a profit
Prophet Moses put it all in perspective.
"But remember the Lord your God, for it is he who gives you the ability to produce wealth."
Deuteronomy 8:18
BUSINESS OR MISSION?
The BAM movement is the fastest growing component of missions today. Many companies struggle with the "mission" part simply due to the exhaustive complexity of running a profitable business. Finding a balance and intentional integration is the key to success on both levels.
GLOBAL OPPORTUNITIES CONSULTATION TO BAM COMPANIES.
We at GO are prepared to help your BAM company with the "M". At your expense, we will visit your place of business and conduct a thorough multi-day evaluation of your surroundings, spiritual climate, local attitudes, etc., and give you a detailed working plan for all missions-minded workers to follow in order to maximize your mission effort. We leave the Business part to the experts.
Contact us!
[TMT Editor: Global Opportunities now operates as Global Intent and may be reached at info@intent.org.]