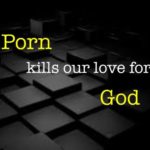 Dwayne had a master's degree in English and was teaching international students in his home city. He attended a two hour tentmaking seminar and clearly heard from the Lord that he was to go to an unreached nation as an ESL teacher.
Next he attended a four day intensive course focused on all things tentmaking, where his vision was confirmed.
As someone who has been mobilizing and training tentmakers for 20 years, I have observed that there are 3 points in a tentmakers journey, where the evil one tries his best to stop the tentmaker.
First is when they hear about tentmaking missions and get excited about the possibility. As time passes, the flame flickers and dies.
The second point is when they are ready to go, this is when the evil one gets worried and tries his best to stop them from leaving.
Third point is when the tentmaker, after all attempts by the evil one to stop them, arrives in the place the Lord has led them to. At this point the evil one throws everything in his quiver at the tentmaker through a myriad of problems, cultural difficulties, discouragement and a hard attempt at convincing the tentmaker they have made a huge mistake and should return home immediately.
Dwayne was at the second point, getting ready to go when he confided in me that he was struggling with porn and lust issues. We agreed that he should not go until he had been freed from this sin. He found a retreat and checked himself in for some months of what was to be God centered treatment for porn addiction.
Six months later we received a report that Dwayne had passed away under mysterious circumstances.
The evil one has many weapons, and one of his best is getting men addicted to porn which not only destroys their souls but their lives and most importantly stops these men from ever achieving God's best for their lives.
Having counseled too many men with this addiction, I have learned one thing –
You can serve God with all your heart or you can continue your lustful porn habit, but you cannot do both! They are mutually exclusive, one way changes the world, the other destroys everything you hold dear.
Choose Whom You Will Serve
"Now therefore fear the Lord and serve him in sincerity and in faithfulness. Put away the gods that your fathers served beyond the River and in Egypt, and serve the Lord. And if it is evil in your eyes to serve the Lord, choose this day whom you will serve, whether the gods your fathers served in the region beyond the River, or the gods of the Amorites in whose land you dwell. But as for me and my house, we will serve the Lord."
By Ari Rocklin