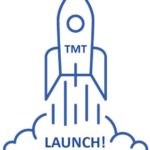 We are very excited to announce the relaunch of the former Tentmaking Briefs as an independent e-Journal for the worldwide tentmaking movement.
TMB was launched in March of 2009 and quickly became the most widely read publication dedicated to tentmaking – since then, it has gained thousands of subscribers, and people from 195 countries have visited the website.
What's new?
Tentmaking Today (TMT) is published by an editorial committee of tentmakers to serve the worldwide tentmaking community. It is not governed by any one agency.
It is our hope that tentmakers from many different faith traditions and backgrounds will find it helpful and will contribute material to the publication for the benefit of all and for the Glory of God. https://tentmaking.today/about/
Invitation to submit articles
Anyone with ideas or experiences to share about tentmaking is invited to submit materials to be published.
Typical content themes are:
Case studies & stories of experiences

Issues and conflicts

Tools & techniques

How to…

Practical rather than theoretical
For more information on submissions https://tentmaking.today/submit/
Thank you for being a subscriber, we hope to grow the tentmaking movement together with you through this publication.
By Ari J. Rocklin